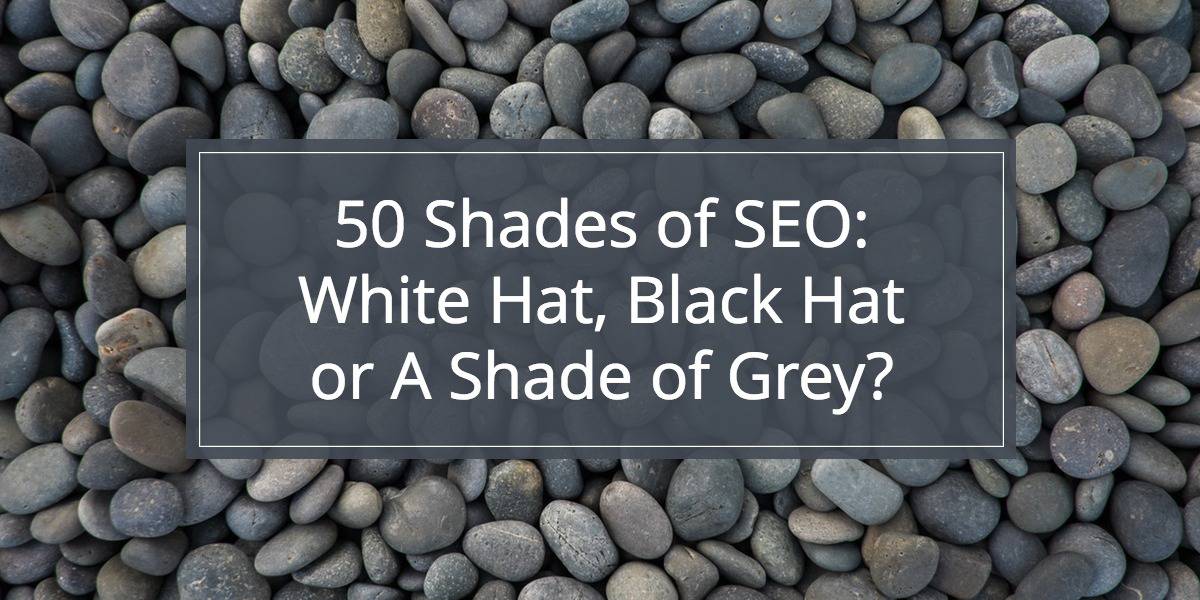 There is a lot of hype and mythology out there about SEO, but what does it all mean?
With all the different shades that SEO can take, from content marketing white hat to link farming black hat, it's difficult to know what 'real' SEO is.
Search engine penalties, algorithm changes – the SEO world moves fast and it's hard to keep up with the latest best practices.
And different SEO's say different things depending on what hat they wear.
So, what does white hat, black hat, and gray hat SEO really have to do with ranking a website?
And what do these different types of SEO mean for your business?
Once, There Were No SEO Shades
OK, that's not 100% true, but before the mass search engine penalties & algorithm updates of 2011 and 2012, SEOs were a more unified bunch.
The early iterations of SEO were all about ranking sites using any means possible, and as search engines were not that sophisticated; SEO methods were repetitive and simple.
Ranking sites would involve questionable, outdated methods like keyword stuffing and throwing loads of low-quality links at a domain at a high velocity.
In their defense, the SEO industry was growing fast and people were constantly testing out different ways to rank sites and earn money online – some methods weren't that great, but they worked.
Thankfully, things changed as search developed, and some of the old tactics felt less like a good idea.
Google put out successive algorithm updates (Panda, Penguin, and Hummingbird being the main ones) that targeted low-quality content and excessive links.
SEOs realized their methods were misleading users and devaluing brands, and new ideas about user-experience SEO and content marketing took hold.
When these search engine penalties hit all the big sites and took out the blog networks used for cheap links, most SEOs cleaned up their act and resorted to not using the mass production of links or user manipulation for rankings benefit.
A new breed of SEO was taking hold.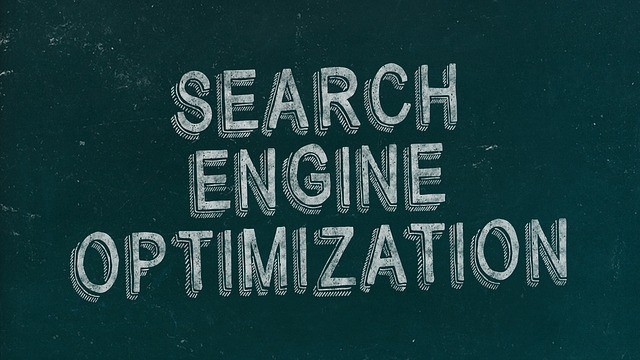 The Rise of the White Hat SEO
Since those turbulent days, white hat SEO has become the norm.
Now, most SEO companies and service providers market themselves as only white hat SEOs – offering penalty-proof, risk-free, long-term SEO strategies.
The risk of causing damage and harm to a branded website because of outdated SEO practices keeps most white hats on the straight and narrow (bar a few experimentations)
SEO is a Financial Investment:
You should see SEO as an investment in future business growth.
Organic traffic is a great way to safeguard your business's future, but it's something you need to spend money and time on.
Because of how search has evolved, white hat SEO has become more time-consuming (and expensive) as a service.
There are still some SEO elements (especially local SEO) which are very cost-effective, but on the whole, the financial commitment needed to get great online marketing results has risen over the past few years. (This is partly due to the growth of the online marketplace).
SEO is Constantly Moving:
Something that was an accepted practice a year ago, may no longer be worthwhile.
SEOs have to constantly evolve to remain up to date, and this extends to white hats too (a good recent example of SEO development is latent semantic indexing and topical SEO).
Stating they are a white hat SEO may not mean they are 100% confident with all the latest SEO tactics.Click To Tweet
Delve a little deeper to unearth their true SEO credentials.
White Hat SEOs are Prone to Specialization:
Find an agency who have worked in your type of business.
It's great to work with SEOs who understand all your unique business challenges and have experience of your specific search environment.
SEO is Part of the Bigger Picture:
White hat SEO is often part of a digital marketing and content strategy package.
Good SEO should be closely integrated with long-term discussions about your business and can help you launch into new marketplaces.
Black Hat SEO Community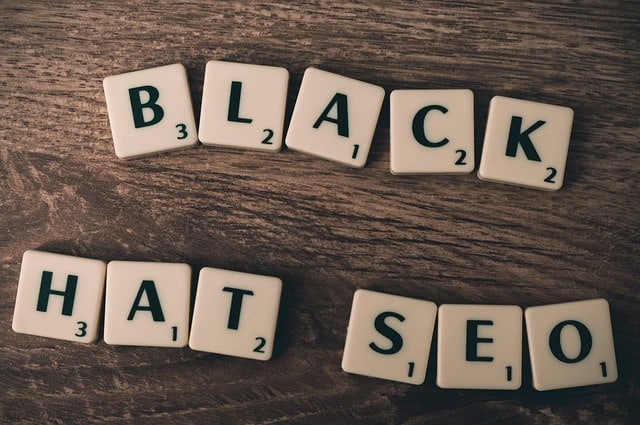 Most black hat SEOs are very open about being black hat – there is a whole underground black hat SEO community where sharing link building tactics and search engine loopholes are common practice.
For black hats, experimentation and testing are central SEO tenets and they are much more likely to take risks with search engine rankings in the hope of making a profit.
Black hats rarely surface outside of online marketing circles because black hat SEO is rarely client-focused.
So there isn't much risk of your business website getting into black hat hands – unless you answer one of those emails that promise to rank your website number one in Google for $100… (never answer those!).
Is There Such a Thing as Gray Hat?
Gray Hat SEO is a term that's been doing the rounds in the SEO community more recently.
Being gray hat is often a reaction against ambivalent industry and search engine guidelines and it's driven by a curiosity for more mass-scale SEO.
Gray hat SEO might be riskier, but it's a method some SEOs feel is justified in today's commercial search market.
It can be much harder to spot a gray hat SEO, but often it comes down to how they prefer to build links or market themselves.
What Shade Matches Your Business?
It's probably worthwhile thinking about whether you want to invest in SEO because you see SEO as a great way to grow your online brand, or whether it's something you're just testing the waters with?
SEO ALWAYS works best when it has your full commitment and is a long-term investment.
All the things that accompany modern SEO – video content, social media, paid advertising, design, and development – are all part of the overall marketing mix for your business.
Embrace your business's online potential outside the world of SEO too.
And leave the black hat SEO methods to people who are willing to take the risk!
Do Atlanta SEO firms make their intentions clear enough?
What industry guidelines do you think would help consumers?