The below is chapter 3 in my new book "The Ultimate, No Fluff, Take You by the Hand, Step by Step Guide to Dominate With SEO" which you can download here: https://yeah-local.com/seo-book/
Social media and search engine optimization (SEO) are undoubtedly connected and will only become more interdependent in the future.
In this chapter, you'll discover ways you can use social media to boost your search rankings.
Using Social Media to Improve Rankings
Social media is too powerful a tool for brands to ignore.
Unless there's some seismic shift in the attitudes and habits of users its value will only continue to grow over the coming years.
That being said, it's unclear exactly how search engines use social media to rank your website.
While Google has flip-flopped on their algorithm's use of social signals as a factor in search rankings, the official word, for now, is social signals (likes, retweets, pins, shares, follows, etc.) don't factor into search results.
Resource: Download the Role of Social Media in SEO Rankings PDF Instantly!
Activate Your Brand Community
Though social may only indirectly affect your rankings, one of the ways it does is through the power of your community.
Search engines factor in the size of your following on social media as a measure of your authenticity and authority.
After all, if you only created phony clickbait content, you wouldn't have been able to build a large community of followers in the first place.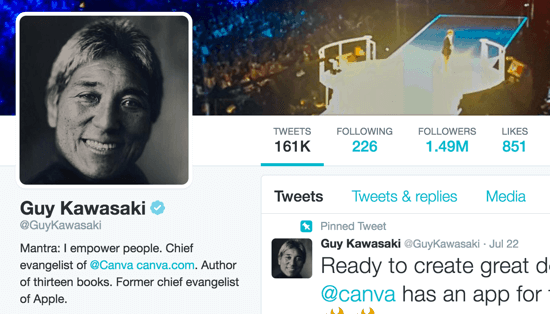 Do fake users count? In short, no.
This is because fake users can't engage with your content.
Real users who click through from your social media accounts to your website or blog and share your content will ultimately boost critical website stats.
As Google tries to determine authenticity and content value, it can look at traffic as concrete proof you're doing something right.
These three quick tips will help you craft social media posts which boost clicks to your website.
1. Cut Down on Word Count
While the "ideal" length of copy varies from platform to platform, Neil Patel at Quick Sprout found generally less is more when it comes to your social media copy.
In fact, his research shows the click-through rate on paragraph-long Facebook copy is 2-6 times lower than updates approximately 40 characters long.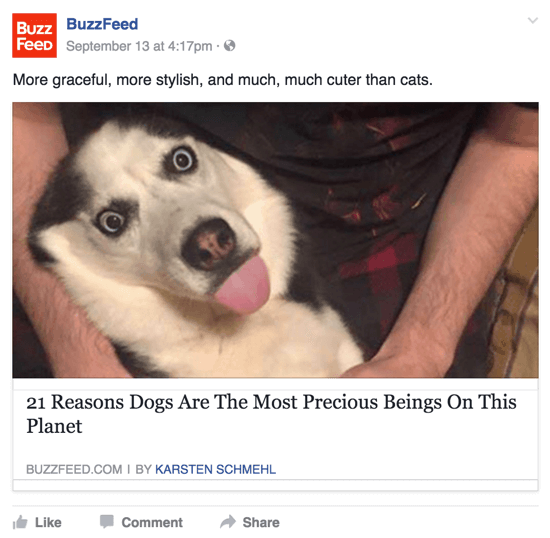 Try to keep your social media posts to around 40 characters.
Rather than using extended copy in your social media posts opt for a lower word count. 
Use all of the words you need and not one more.
2. Tell People What You Want Them to Do
Sometimes, all your audience needs is a simple request so they know how to better interact with your content.
A quick search of the most clickable words on social media proves most lists have one thing in common: they're full of call-to-action phrases. 
Use words and phrases like "check out," "see," "retweet," "like," and "follow" to get people to engage with your social media content.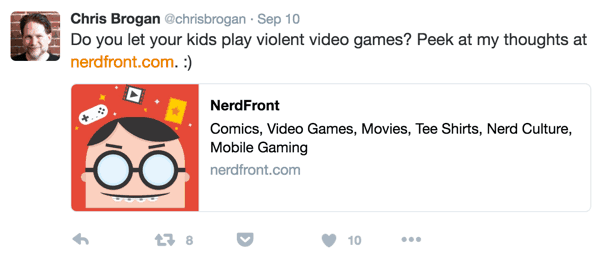 Add a call to action to tell your audience what you want them to do.
Don't leave clicks, conversions, or shares to chance. Use a clear, concise directive when you want viewers to do something.
3. Give People a Reason to Click Through
It's Youtility principle number one: If you want to connect with your audience, don't sell to people, help them.
Make sure the content you share on social media answers a problem or pain point common to your customers and prospects. 
Use the copy in your social media posts to refer to both the problem and the solution, and people will happily click through to your website!
Help your readers solve a problem.
Treat Social Media Like a Search Engine
What about your social content itself?
Don't your social posts have some value as backlinks?
Unfortunately, links you share on social media don't add directly to your website's search rankings.
Once the posts are published, they receive a "nofollow tag" (a code that alerts search engines to ignore the origin).
However, because social media platforms rank search results on keyword strength and popularity, your social presence should be crafted with SEO in mind.
Here are two ways you can leverage social SEO for the same reason you use traditional SEO: to help people search for and discover you and your content.
1. Optimize Profiles for Keyword Searches
First, identify your foundational SEO keywords and then include them in the headlines, summaries, links, and bios of each of your social media profiles.
You can also use those keywords in the captions of relevant images you post.
People searching Facebook or another network might happen across your company because of the foundation-level keywords built into your page.
From there, they can be drawn into the funnel of your inbound strategy.
Just take a look at the top two results when you search for "digital marketing" on Twitter: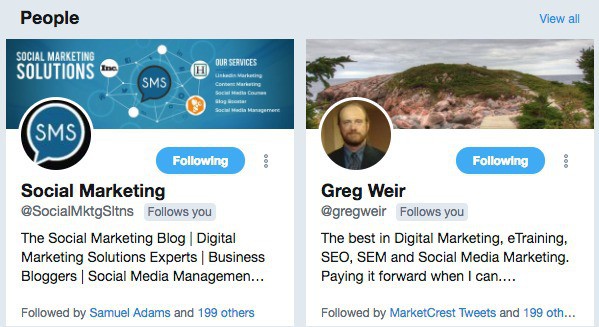 From the bios alone, it's obvious and very intentional the weaving "digital marketing" into these two profiles and it has paid off in their Twitter search rankings.
2. Optimize Your Copy With Keywords
From a single hashtagged post a follower might find your profile, more of your similar content, and click through directly to your website. 
Use carefully selected keywords in your posts, links, and hashtags to help elevate your rankings in social search results and add to the visibility of your brand.
3. Use Social Media Content to Amplify Your Online Footprint
The power of content lies in its ability to reach beyond established consumers and find new audiences and potential customers.
Resource: Download the Role of Social Media in SEO Rankings PDF Instantly!
Not only is content shared on blogs and other websites, it ranks on search engines as well.
So naturally, your social media content can contribute heavily to your SEO.
4. Use Keywords to Drive Content Creation
To boost your visibility on search engines across the board, make creating social media content designed to rank for specific keywords part of your marketing strategy.
For example, check out how these chefs have created YouTube content to show up in search engine results for a query related to their expertise.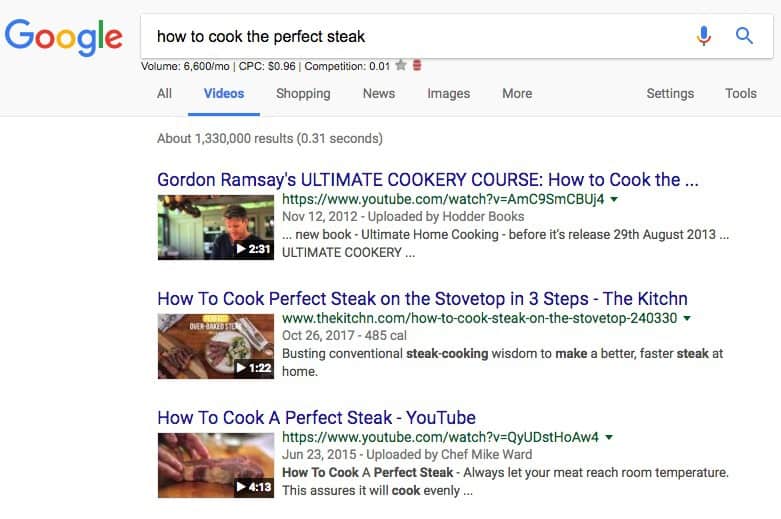 5. Publish Social Posts Worthy of Backlinks
Social media posts can end up in all sorts of places beyond traditional social networks.
They're being used in blog posts, articles, eBooks, and SlideShare presentations.
If you create social media content other people want to reference you'll gain backlinks to your social media profiles and website.
This effectively increases your authority with search engines.
This article from Greatist.com, "55 Must-Follow Twitter Accounts Guaranteed to Make Your Day," is the perfect example.
Unlock the Relationship of Social & SEO
It appears inevitable eventually social media will tie directly to every website's search rankings.
For now, your social media should act as an extension of SEO to be used as an inbound marketing tactic directly impacting your reach, popularity, brand identity, and influence online.